Vega went through DH Tours open qualifiers
For the second Saturday in a row Vega Squadron were playing open qualifiers for DreamHack, this time in Tours.
It's curious that first 2 "sharks" matches didn't even happen and "squadron" scored 2 technical victories. Their first real match was against wmgc and he accepted defeat facing no resistance with a 16:5 score on Cache.
Next opponent was much scarier - Outlwas. This time Vega had all the chances for the quick game, once again. In defence on Overpass they were leading 7:1, but then got a little carried away and finished the first half 9:6. Nevertheless, "sharks" easily sealed the deal - 16:9.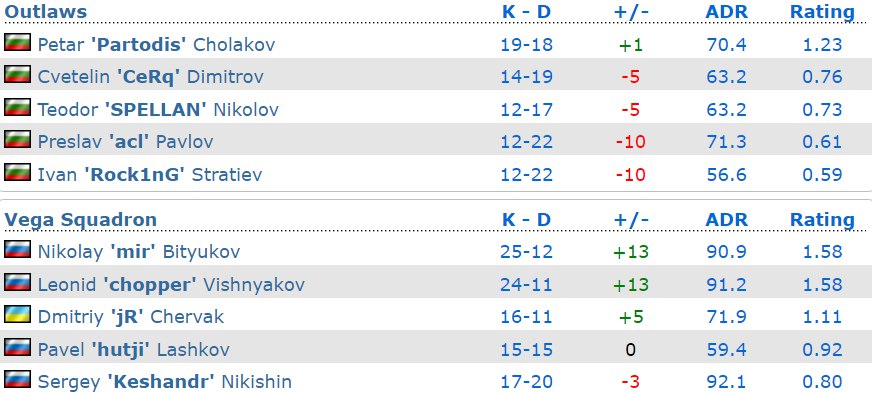 The decisive map was against Bulgarians against, this time it was BPro eSports. This time "squadron" had even a better start as T-side - 9:2. Then balkan players, however, managed to make the gap almost minimal and then even took 3 more rounds as attack. Still, in the very first device round "sharks" showed who's who and won the map.