:
Prepare for May. Two weeks of Dota 2 qualifiers are left behind!
Vega Squadron went through two hard weeks of Dota 2 qualifiers. Let's recall all the events together with our coach.
The schedule was busy because of the overlap of qualifiers and LAN finals that get sorted out for each team individually. After returning from The Bucharest Major our squad only had a couple day-offs while still keeping in mind SL Imba TV #5 - this would be the first tournament of the two-week marathon.
The first games have been easy for the team - strategies that aimed for early domination have been working against lategame-oriented picks from DD and Spirit. With FTM it was a little different. Based on the knowledge of our ex-members the draft phase got much harder. And the sudden appearance of OD and Warlock moved the "mind games" to the series itself, and we lost with a 2:0 score.
Madness-qualifiers to the EPICENTER stopped being a piece of cake after the winstreak over Team Spirit, Dota Mastery and Evil Geniuses, because we met FlyToMoon once more. After some great fights the opponent decided not to destroy "rax" but went for the Ancient instead - the bo1 match requires you to use all the opportunities.
Kips:
«I needed the "reboot" more than anyone that time. We really wanted to win the qualifiers and had all the chances even after a bad pick. As I said earlier - anything can happen in bo1, so we wanted a rematch from FTM. And we had that opportunity»!
After being one step away from going to the LAN fianls, team didn't get too upset - the confidence was still there and it did pay off eventually. Vega Squadron found out more about their mistake after losing a map to Na'Vi in a match for play-off of MDL Major qualifiers. In their first round Vega faced FTM, had 2 classic maps and then won the third, relatively long map.
With good mood and morale our team took over Team Spirit in bo3 series with 3:2 score and earned themselves an invite to the second Major of the season. The rest of the story will also be connected with "dragons" as the matches between these teams were as often as those with FlyToMoon.
Kips:
«Can't say we found signature heroes for ourselves that we would continue playing for a while. If we were in the middle of the power rankings, we could have used it all the time. But I assume that right now we're sharing the top with FlyToMoon and the teams behind will soon figure our strategies out. These two weeks were amazing in terms of development, yet we still have to move on».
Two days off and setting ourselves for the last push. One more "slap" in the first round of GESC play-offs showed us a couple more painful spots that the team should get rid of as soon as possible. We then had to recall Empire's moves and don't forget our own strategies that worked just right against many opponents from our region. Infest-bomb has been working each and every time and a couple series later Vega beat Team Spirit with 3:1 score. At this point the only thing that had to be done was making conclusions.
Kips:
«We definetely are satisfied with 2 out of 4 qualifiers considering that by the end of the bootcamp it was incredibly hard to stay mentally strong. Everyone got tired of the constant personal contact, but we still managed to display stable performance and were very happy about that fact. Now we're getting a well-deserved rest at home that will be accompanied with some practice matches and the process of getting vesas! The last part is the hardest, especially for Kyrgyzstan guys».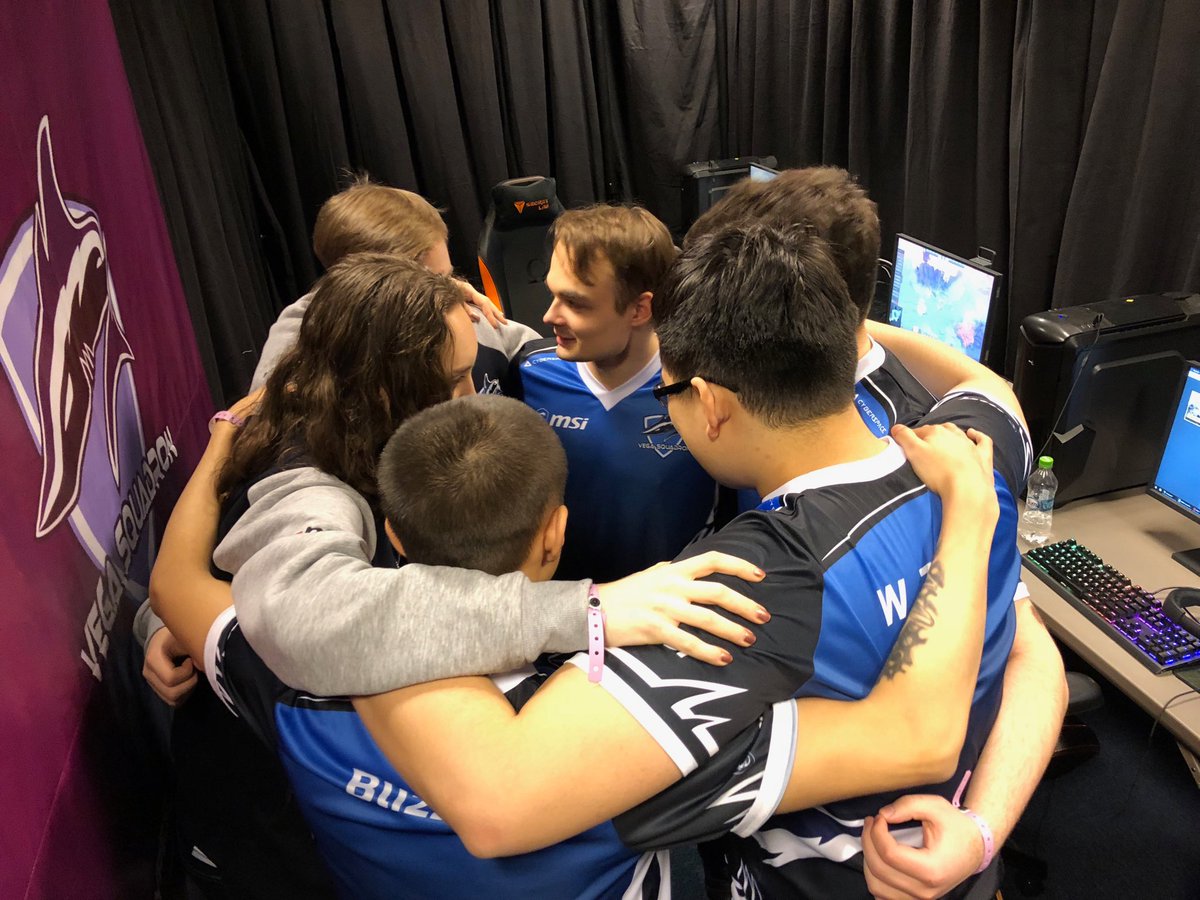 We just added two championships to our tournament schedule! Mark the second and third weeks of May in order to keep track of Vega games on GESC: Thailand and MDL Changsha respectively — these are one of the last tournaments with DPC before The International 2018.
Follow the updates and results of our teams in social media: